A new study of 2,000 drivers across Britain has found almost half believe an MOT guarantees their car's safety year-round.
42 per cent of those polled rely on the annual MOT as their only vehicle check; 38 per cent assume their brakes are fine for another year if it passes an MOT.
Of course, the MOT alone is not enough to provide peace of mind about your vehicle's road safety throughout the year. Remember, only legal limits have to be met to pass on the day: a tyre that passes with 1.6mm tread depth is unlikely to be legal for long…
Being responsible for your vehicle
The MOT test is designed to ensure that every vehicle on the road is safe to be so. However, being only an annual test, vehicles need to be regularly checked throughout the year. Whether you're a diligent vehicle checker or someone who likes to delegate these tasks, it is all part of being a responsible road-user.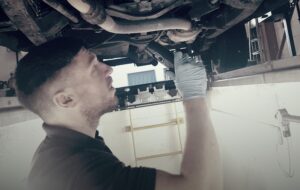 Checks such as monitoring tyre safety, brake wear, fluid levels and lights are all covered in our visual vehicle health check, and can provide peace of mind as well as help ensure it will sail through an MOT.
However, a vehicle's service schedule should always be followed as well – ideally every 12 months. Many people get their vehicle serviced at the same time as their MOT; this helps ensure your vehicle is in top condition from the day it is MOT tested. This is also beneficial for making sure you don't miss either your service or MOT (the penalty for not having a valid MOT can be up to £1000, as well as invalidating your insurance!).
Unlike the health check, a service involves renewing what is required. Following your service schedule is vital to keep your vehicle performing at its optimum throughout its lifetime. Not only that, but a vehicle with a full service history is much more desirable when you come to sell it.
Take note of advisories on your MOT!
Another common mistake of vehicle owners is that advisories only need to be addressed for the next MOT. That means some people are happy to drive on our roads with potentially dangerous vehicles – for up to a year!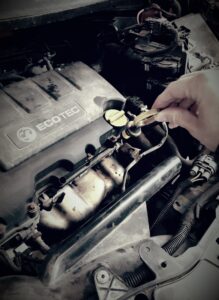 Advisories are there to inform the vehicle owner what needs to be done as soon as possible to ensure its safety. Ignoring these until the next MOT is due is irresponsible and potentially dangerous – particularly with the British weather!
Getting your car checked before the winter sets in will minimise the risk of incident or breakdown. Tyre tread depths and antifreeze levels are particularly important checks as conditions change.
Issues that may not have seemed pressing at the time of the MOT can become hazardous to yourself and other road users later in the year. Passing an MOT never gives you a free pass to ignore basic checks, so make sure you're a responsible road user and make sure your vehicle is in top condition all year round!
– Be sure to follow us on Facebook for online booking, offers and updates!